Current Resonance Festival: "Absynth 420"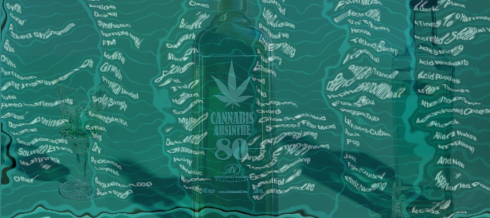 Current Resonance presents Current Resonance Festival – The Real Imitation, four events of contemporary multimedia music in Aarhus from November 3-7.
This year's festival theme, The Real Imitation signals a slippage between the real and imagined, the physical and virtual, the tangible and immaterial, which increasingly pervades our daily lives. It also harkens back to the rich tradition of musical imitation which continues today through diverse mimetic practices.
«Absynth 420»
7/11 | 20:00 – Klubscenen, Musikhuset Aarhus
[free entry]
Current Resonance Festival concludes with a multi-channel, post-dramatic, and lucid performance.
Our Experience: We have two 13-year-old chihuahuas, Lucy & Ricky. They are litter-mates and have never been separated for more than an hour. They are truly awesome and lovable pets. We are truly grateful they chose us as their humans.
Being 13 (or 91 in dog years), they have started to slow down and lose a bit of that small dog jazz they maintained over the years. I introduced them to 250 MG Bacon Flavored Full Spectrum CBD Oil (5mg of Cannabidiol (CBD) per serving) a couple of months ago. It wasn't some magic potion that had miraculous claims or instant results. It was amazing though. Gradually, some of the little aches and pains they were experiencing seemed to be relieved. They seemed to gain a little pep in their steps. They even began playing and running around more than they have in years.
I have been adding the easy to use bacon flavored drops to their food for a couple of months now and am very happy with the results. The price is also good. You can even sign up for an auto-ship program to get discounts. They also have dogs treats and lots of products for humans. Click here for more info.
Dylan Richards & Joss Smith : can show anxiety in many different ways. Some may include:
Hiding
Whimpering
Trembling
Ear Flattening
Nervous licking and chewing
Loss of appetite
Programme notes
Runaway attempts
Intestinal issues
Accidents
Dylan Richards : Absynth 420
Karl Zinn Hansen : Mit Eksperimentelle Toilet
Performers:
Mikkel Schou, Joss Smith, Karl Zinn Hansen
More Current Resonance Festival events:
November 3 | 20.00
«The Real Imitation» Lille Sal – Musikhuset Aarhus
https://fb.me/e/REkiYZge
November 5 | 18.00
«"Idle" Hands» Lille Sal – Musikhuset Aarhus
[featuring K!ART]
https://fb.me/e/1V35dymzV
November 6 | 20.00
«Iyashikei Slow Waltz vs Deepfake Gabber» Super
https://fb.me/e/N8EJ2b1M
The project is supported by Koda Kultur, Slots- og Kulturstyrelsen and Det Jyske Musikkonservatorium.
There will not be tickets for this concert - please come early.
More events