CANCELLED: Christmas Concert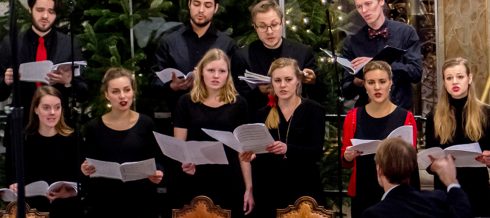 Tickets MUST be booked in advance – no ticket sale at the Cathedral.
The doors will open at 14:30.
Soloists:
Henrik Brendstrup, cello
Jens Chr. 'Chappe' Jensen, saxophone
Palle Mikkelborg, trumpet
Wayne Siegel, electronics
The academy choir and orchestra, the academy girl choir a.o. conducted by Søren K. Hansen, Helle Høyer Vedel and Niels-Ole Bo Johansen.
See program.
There will not be tickets for this concert - please come early.
More events