'at a certain point this will no longer be this'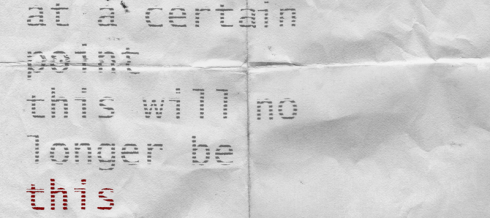 The work is open to the public from 25 June to 12 July, with normal admission to ARoS. At the exhibition, the audience will move through three rooms and will be activated along the way.
On Thursday, June 25, the official opening of the work will be from 5.30 pm, with a short live performance (6 pm) and artist talk (6.30 pm-9.30 pm).
The work is a culmination of a cross-artistic collaboration between a group of students from the Royal Academy of Music and from the Danish Performing Arts School, established by RAMA student Anna Oline Frieboe as part of her undergraduate project. Students from both institutions have exchanged skills, methods and reflections from their respective disciplines.
There will not be tickets for this concert - please come early.
More events