An Evening with Saxophone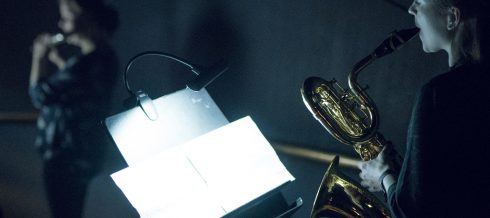 Student concert with a mixed program.
Program
Sonata – Paul Creston
Yuhuan Zhou
Tableaux De Provence – Paule Maurice
Laura Johanson
Conversations for 2 saxophones – Richard Rodney Bennett
Saxophone Duo
Sonate en Ut # – Fernande Decruck
Mario Romero
Concerto – Henri Tomasi
Joaquín Durán
Chorales – J.S. Bach
Saxophone Quartet
La Dernière Nuit – David Salleras
SeJa Duo
Pianist: Aya Tominaga
Saxophone Quartet:
Soprano: Joaquín Durán
Alto: Yuhuan Zhou
Tenor: Laura Johanson
Baritone: Mario Romero
Saxophone Duo:
Laura Johanson
Yuhuan Zhou
SeJa Duo:
Alto: Mario Romero
Baritone: Joaquín Durán
There will not be tickets for this concert - please come early.
More events