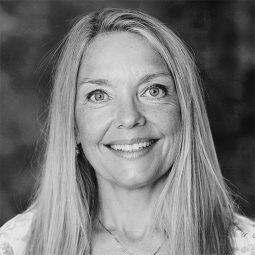 Elsebeth Maarup Dreisig
Teaching Lecturer, Vocal Studies
Soprano Elsebeth Dreisig is one of the leading opera singers in Denmark. Since autumn 2021, Elsebeth has had a regular position as singing teacher at the Academy and is responsible for teaching and organizing joint lessons, guest teachers and chamber music.
Elsebeth has sung all the great lyric soprano roles, e.g. from operas by Mozart, Puccini and Verdi. For example, she has sung the main part in Puccini's opera "Madame Butterfly" at Malmö Opera, at Opera Hedeland, at Den Jyske Opera and at the Royal Opera in Copenhagen. Elsebeth has especially been associated with Den Jyske Opera and she has sung regularly at the Royal Opera in Copenhagen.
In recent years, Elsebeth has expanded her concert form to the more intimate environment and holds many home concerts both at her own home and by people who want the soloist very close.
See more at: www.elsebethdreisig.dk