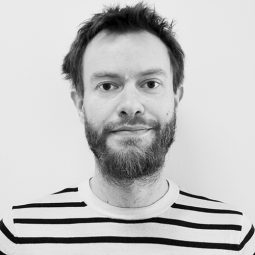 Ask Kæreby
Teacher, Acoustics/Signal processing, Sound Engineering
Electronic composer and Tonmeister, educated from the Royal Danish Academy of Music (MA) and Rhythmic Conservatory of Music (BA).
Coming from an experimental field, I wish to challenge the students across genres and discourses, rooted in an artistic and knowledge-based field. I am interested in the interdisciplinary and how artistic creation, practical ability and theoretical knowledge can and should inform and cross-pollinate each other. Furthermore, it is important to me that any session with the students takes place in mutual respect, that we can see eye-to-eye despite differences in positions and skill sets. It is also important that the students can be heard in a constructive way, so that valuable comments and feedback can be incorporated in the continuous development of the classes. Here I have a special focus on diversity, and continuously strive to create space for perspectives other than the usual.
Articles etc:
Sounding Pico / Proceedings of RE: SOUND (peer reviewed): https://doi.org/10.14236/ewic/RESOUND19.13
Early days of Danish electronic music / Jungle Juice no.3 pp. 23–24: https://www.supernovaeditions.com/jungle-juice-3/
The electroacoustic art / Seismograph: https://seismograf.org/artikel/den-elektroakustiske-kunst
My artistic work is primarily in the fields of experimental sound composition and electroacoustic music. I seek to investigate the potentials of sound as a conveyor of meaning within an artistic field, and develop my work through experimental compositions. My practice is interdisciplinary and research-based with composition and sound design as methods of telling stories through sound – inspired by approaches such as soundscape, musique concrète and the futurists' bruitism. In my work with organising sounds, I explore sonic structures – such as when field recordings no longer seem realistic or when a sonic structure appears musical – and thereby explore artistic, musical and narrative dimensions of the sound space.
Excerpts can be heard at https://soundcloud.com/ask-kaereby