ONLINE: Debutkoncert – Federico Nelson Fioravanti, trommer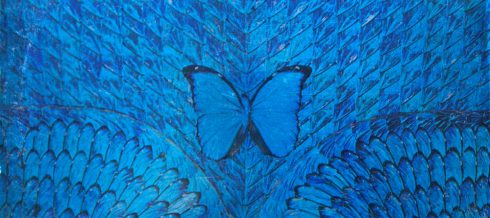 Koncerten streames på Facebook: https://www.facebook.com/events/910859313035028
Once a percussionist asked to dim the lights on the stage, to turn off the white spotlights so that some colors could be turned on.
"We are musicians and we're trying to create something magical. Please give us this opportunity".
I kindly ask you the same. Please turn off your spotlights for a moment, try not to illuminate too much, or everything could disappear.
Don't ask me to explain what this concert means to me, words may not be enough.
Try to discover what is the meaning for you and for me. I will be here. And I will continue to play for you all.
Federico
Una volta un percussionista chiese di abbassare le luci sul palco, di spegnere i riflettori bianchi per poter accendere dei colori.
"Siamo musicisti e stiamo cercando di creare qualcosa di magico. Dateci l'opportunità di farlo."
Chiedo lo stesso a voi. Spegnete per un attimo i vostri riflettori, cercate di non illuminare troppo, altrimenti tutto potrebbe scomparire.
Non chiedetemi di spiegare cosa questo concerto significhi per me, le parole potrebbero non bastare.
Provate a scoprire quale sia il senso per voi e per me. Io sarò qui. E continuerò a suonare per tutti voi.
Federico
Next to me on the stage:
Frederik Kistrup Simonses – vocal
Marie Louise Takibo Kaspersen – vocal
Anne Olesen – vocal
Sophus Bech Lauesen – sax
Casper Hejlesen – guitar
Mads Jensen – guitar
Andreas Bek Mortensen – keys
Albert Reinholdt Østergaard – bass
Mikkel Noe – drums
I'm truly honored to have on the stage with me as a mentor, friend, artist and incredible musician: Eliel Lazo on percussion.
Der udstedes ikke billetter til denne koncert – kom i god tid.
Alle events