KONSert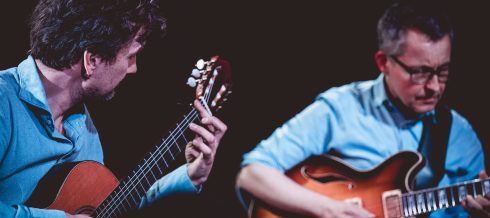 North is the new south
Europe was one of the most important places for the development of modern jazz from the '80s to today. The various influences that poured into the jazz idiom, led to the emergence of several distinct tastes in jazz – some of which can be identified by their country of origin.
"North is the new south" is a new group in Aalborg whose members come from Lituania, Malta, Sicily and Belgium. Tm and Glen from the group are students at RAMA. Whilst emerging from distinct cultures, they all share a passion for the jazz tradition and the exploration of different influences in modern european jazz music.
Agnė, Glen, Marco, and Tim would like to present their works in different styles and atmospheres. The compositions of these four musicians are a testament to the different infusions in modern Europe jazz music.
Musicians:
Agnė Paravičienė – piano
Glen Montanaro – guitar
Marco Zammuto – bass
Tim Vermeulen – drums
Der udstedes ikke billetter til denne koncert – kom i god tid.
Alle events